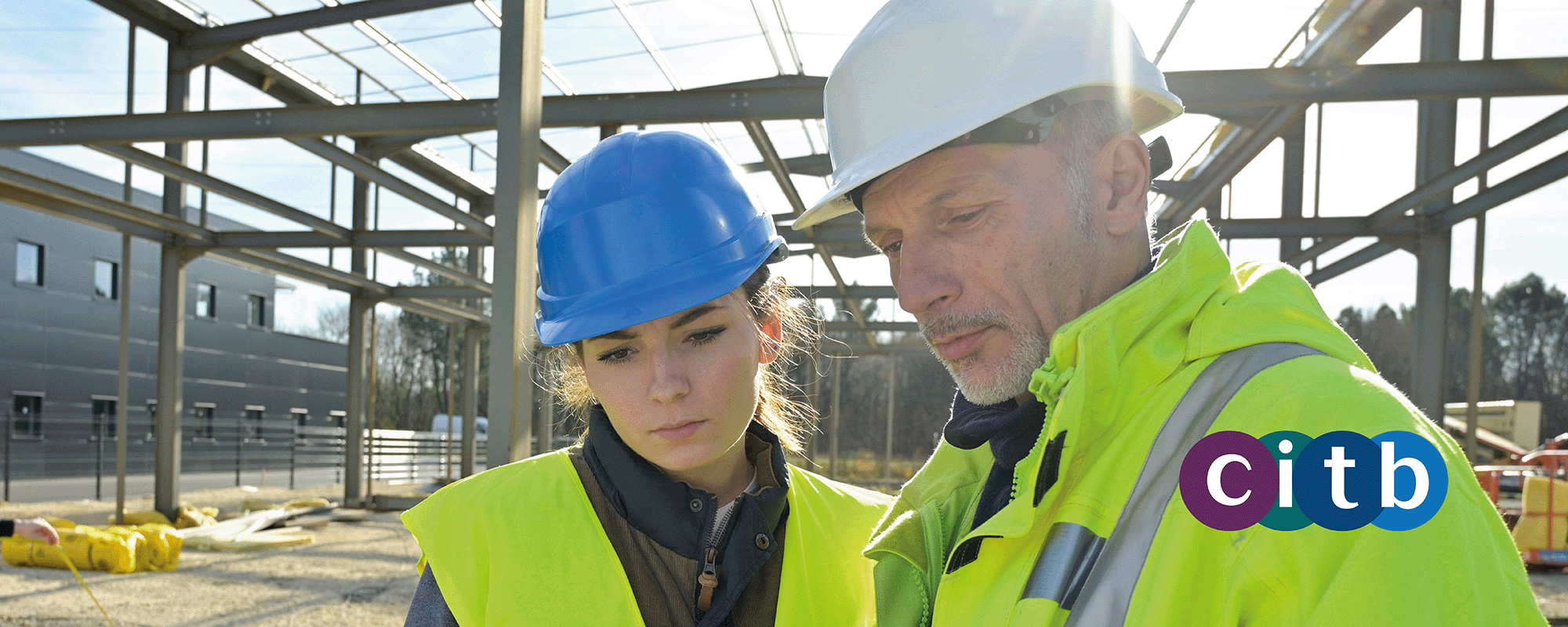 New Updates to CITB Grants and Levy explained
As of the 1st April 2023 CITB will be making updates to their Grants and Levy claims. This is great news for all CITB levy paying customers as the tier system previously in place has now increased across all tiers.

CITB states that the aim of this increase is to 'help with the rising costs of training.' Due to the skills shortages that we are currently seeing in the UK, this news could not have come at a more poignant time. With feedback from CITB levy claimers, CITB have also increased the deadline time for claims to 52 weeks, giving employers an additional 32 weeks for submissions. This allows companies a greater opportunity to take advantage of the grants.

Tier 1 - (previously £30) £60

Tier 2 - (previously £70) £140

Tier 3 - (previously £120) £240

The grants and deadline increase are to encourage more training in skills required for the construction industry.

Information for Employers
HSS Training is an Approved Training Organisation (ATO) with CITB, allowing our customers to claim grants for completing training on our registered courses. The CITB levy and grants scheme has been introduced to ensure the UK construction industry has the skilled workforce that it needs, providing grants for employers to train their workers. This helps to maintain health & safety standards on construction sites, keeping the right skills available for the industry to grow. In turn, this will allow projects to be completed on time and within budget, in a safe and sustainable manner.

Courses offered by HSS Training that often offer these grants include:
HSS Training have over 20 courses that are registered under the CITB Short Course Duration Grant. Short duration courses last from 3 hours to 29 days, focusing on core construction skills needed across the industry. To see a full list of the Approved Course List please
click here.
For more information on how the CITB levy grants and funding changes may affect your business
please visit.
CITB have also introduced funding for a variety of businesses to use against training. Depending on the size of your business you may be able to apply to one of the following:
Skills and Training Fund:
This fund provides additional funding for micro, small (up to £10,000) and medium businesses (up to £25,000). Companies must be CITB registered/levy paying employer, any previous funding of this type must be marked as complete, and all your 2022 levy returns have been processed and payments are up to date.
This funding can be used for training programmes that work towards your business goals and needs of your employees. No matter your ambitions training can help your teams prepare for the future. You can find additional information on how to apply and more details on this fund here on the CITB website.
Leadership and Management Development Fund:
This funding is suitable for large businesses and can provide up to £50,000, applications can only come from CITB registered and levy paying companies who are up to date on their 2022 levy returns.
Do you need to enhance internal training programmes or outsource bespoke support from HSS Training? This fund can be used to help leaders and managers to utilise training with the aim to fulfil several business objectives such as an increase in revenue, new business opportunities and keep your teams on track.
Additional information on this funding can be found here.
Industry Impact Fund:
Any registered CITB employer can apply for this fund if your levy payments are up to date and you 2022 levies are returned. This fund provides up to £500,000 in funding to carry out a project. This funding is aimed at employers within construction who aim to make positive differences to the industry through solutions that will alleviate challenges that are faced by workforces in the construction industry in the UK.
Any project submitted for the fund must be innovative and not have previously been supported by CITB. For more information on how this funding could work for you please click here.