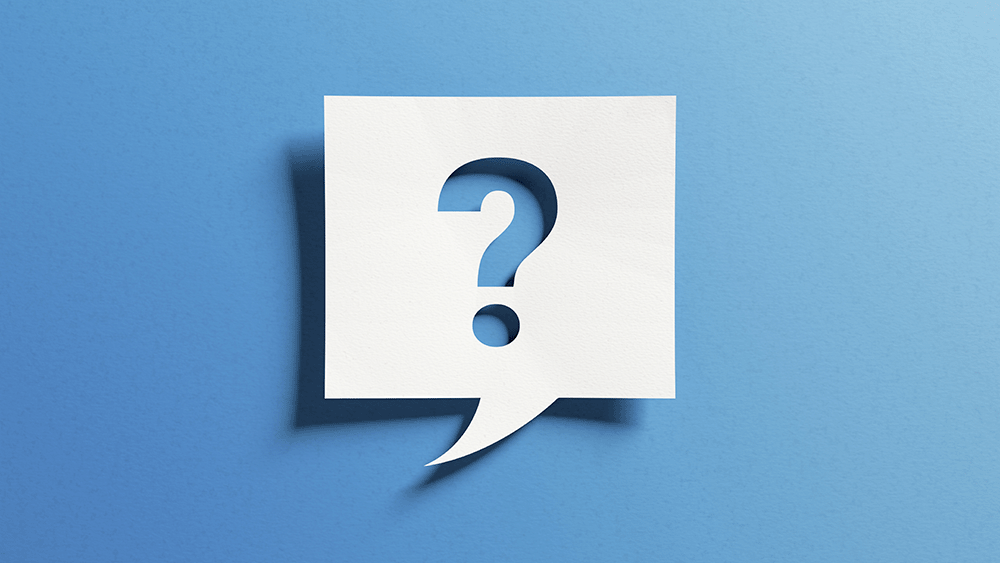 Where is my certificate?
After most courses and at our busiest times certificates will be processed within 28 working days.

Some awarding bodies have their own processes that may mean certification will be received outside of our usual 28-day window. Due to the Internal Quality Assurance process stipulated by City and Guilds, all City and Guilds certifications may take up to 3 months at our busiest times. We always aim to provide certificates as quickly as possible, for updates on when your certificate will be available, please call 0345 605 0006 or send an email to trainingadmin@hss.com for updates.
What is a certificate in lieu? Why does my certificate expire within a month?
On a number of our courses, we will provide delegates who have successfully completed their course with a 'certificate in lieu' that allows you to prove your competency in the window between passing your course and receiving your final certificate. This often comes with an expiration date far sooner than the full certification length as this is a temporary certificate. This type of certificate will clearly state 'certificate in lieu' and you will receive your official certificate from us as soon as accreditation process if finalised.
How do I access my digital certificate?
IPAF ePAL
Cards and certificates applied for will be issued in digital format via the ePAL app.

Operators can download the app for free to Apple iOS and Android devices and use it to view and access their digital PAL Cards, logbooks and IPAF safety guides. Our Trainers will talk you through this process at the start of your IPAF course.

PASMA Digital Certificates

You can access you PASMA digital certificate here. You will be required to enter your first name, surname and certificate number in order to view your certificate.

Ladder Association Digital Certificates

You can access you Ladder Association digital certificate here. You will be required again to enter your first name, surname and certificate number in order to view your certificate.

Will the certificate go to the booker or the delegate?
If you were the delegate on the course and booked for yourself this will come to you. If you were booked onto the course by your employer, the certificate as proof of successful completion of your course and a key element of proving your competency will go directly to the booker of your course.

For more information, please visit our T&C's page.
What time does the course start/finish?
When you book a course with HSS Training we will send an automatic email to you with all details on your start and finish times, as well as your joining instructions. Your joining instructions hold vital information about your course so please ensure to read these carefully prior to attending your course.

If you have not received your joining instructions and someone else booked you onto the course please contact the booker (this may be your employer) to request these details.

When will I receive the link for my virtual/remote learning course?
You will receive a link to your virtual classroom within 2 working days of your course start date. If you do not receive this link 2 working days prior to your course, please contact our team on hsstrainingvirtuallearning@hss.com.
Is there parking?
Many of our centres come with free parking. However, due to the popularity of some areas we are limited or have no car parking facilities on some sites. To find out if your centre has parking on site, please visit our Training Centres page where this is marked in green (parking available), amber (limited parking) or red (no parking please make alternative arrangements).
When will I receive my e-learning links?
All e-learning courses accredited by IPAF, PASMA or Ladder Association:

For HSS Training to register you onto the e-learning course with these accreditations we will require mandatory information. Once you have updated the mandatory information required (as outlined below) your e-learning link will be sent within 24 hours.

Full Name (Mandatory)
Email address (Mandatory)
Date of Birth (Mandatory)
Mobile Number (Recommended)
To update your mandatory information please click here and enter your order ID and email. If you did not book the course yourself you will need to speak to the booker of your course to ensure they provide HSS with the information required so we can send you your e-learning link.

All other e-learning titles:

All other e-learning course links will be sent within 2 working days.
I need to hire equipment can you help?
Of course! If it can be hired, we can provide it. HSS ProService provides a seamless hiring experience for all your hire needs, with over 10,000 products available that you can hire instantly online. You can find relevant hire products through our Hire Now button found on each course page which will show you specific hire equipment related to your course. Alternatively you can visit our hire website directly here: https://www.hss.com/hire
How do I set up an online log in?
Setting up an online log in is simple! Within a few steps you can set up an account and log in to put all your training (& hire) through your specific account. To find out more about how to access a HSS account please visit.
Can I cancel my course? Can I move my course?
Our booking team are always here to help you if it turns out you need to move or change your course. It goes without saying that the quicker you advise us that you may not be able to attend the better. However, cost may be incurred depending on the changes required.
Please find full details of our cancellation policy within our Terms and Conditions.
How do I book a course?
Booking a course is simple with HSS Training. With one of the largest open schedules for courses in the UK you can book a course directly on our website by adding the course date and location to your basket and following our checkout process. If you can't find the course, you need or you need assistance with booking your training we have dedicated teams available for you on:

Live Chat (bottom left of this screen)

Email – training@hss.com
Or call us on – 0345 605 0006
Can I have a test paper in a different language?
Unfortunately, most of our test papers can only be provided in English. However, if you are undertaking an IPAF Operator course or IOSH course we can offer test papers in the following languages:

IPAF (Operator Course Only): English, Albanian, Bulgarian, Chinese (Simplified), Chinese (Traditional), Croatian, Czech, Danish, Dutch, Finnish, French, Georgian, German, Greek, Hindi, Hungarian, Italian, Korean, Lithuanian, North American English, Polish, Portuguese, Punjabi, Romanian, Russian, Serbian, Slovenian, Spanish, Swedish, Turkish.

IOSH: English, Arabic and Chinese.
Can I bring a translator?
We are often asked if translators can attend on our courses. Although a number of awarding bodies have particular stipulations on translators, an impartial translator can attend on a number of course lines and we will always look to accommodate your requirements where possible. If you do wish to have a translator provided on your course, please contact our team upon booking to discuss your requirements and the fee surrounding this on 0345 605 0006.

I struggle to read and/or write can you help?
At HSS Training we understand that at times you may need additional support for your learning. Our team are here to help you with any concerns that you have in this area and we would suggest that you contact us as soon as possible after booking to discuss your requirements 0345 605 0006.
If the delegate due to attend one of our courses has trouble in this area that is language based (English is not their first language) please refer to the above questions. If you are due to attend one of our courses and have difficulty with reading/writing we can offer you one of, a combination or all the below options:
Additional examination time.
A reader to assist with reading exam questions.
A scribe to assist with writing your answers to questions.
To request additional access arrangements please speak to a member of our team who can arrange these for you. Due to the complexity of some courses it is vital to notify our team as soon as possible so we can ensure that your requirements are accommodated on your booking: 0345 605 0006.

What do I need to bring for my course?
Your joining instruction will provide you with a full breakdown of the requirements for your course including recommended PPE and any prereading required.

Please ensure to read your joining instructions fully before attending your course to ensure you are prepared for your training. As a minimum we expect you to attend our face-to-face training with the following PPE:

Hard hat
High vis
Safety footwear
Please ensure to check your JI's as this will include any specific requirements for your course.